Being confident of this very thing, that he which hath begun a good work in you will perform it until the day of Jesus Christ.
Philippians 1:6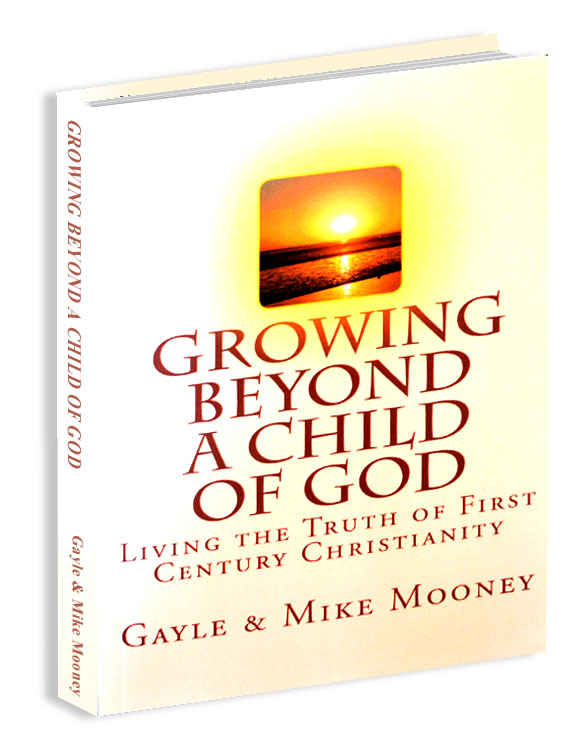 Welcome to Agape Alive Ministries where we are dedicated to helping you become who God intends for you to become: His mature son or daughter conformed into Jesus' image who can:
live in the fullness of God's blessing and enjoy the abundant life of God that Adam and Eve forfeited to Satan and Jesus Christ returned to us through His death, burial and resurrection;
live in love and fellowship with Father God, Jesus and Holy Ghost;

become a Spirit-born, Spirit-led man or woman of God;

work out your salvation and progressively transform your mind with the biblical Word of God to totally reject the lies of man and fully accept the truth of God;
operate through the love, Spirit, Word, faith and obedience of Jesus Christ in you, with total power over Satan, soul-led self, sin, sickness and lack;
prosper in all your ways and minister the "Good News" of your totally fulfilled life in Christ to your family, friends, fellow workers, church mates and the people of your community, as God's blessed, empowered, miraculous minister of reconciliation and ambassador for Christ to the world you live in.
This is what Jesus provides us with. All we have to do, through faith, is to accept and activate the blessings and provisions of Christ into our lives. When we do, we will enjoy the fulfilling, abundant life of a son or daughter of God for whom all things are possible.
The book, Growing Beyond A Child Of God: Living The Truth Of First Century Christianity, step by step shows us how to live the totally blessed, fully empowered, miraculous life of agape love and intimacy with God. This is the life that Jesus lived while He was on the earth and that He provided us thorough His resurrection.
The book provides Christians the opportunity to decide whether or not they want to incorporate not just some but all the truth of First Century Christianity into their lives. Our hope is that the book will prove fruitful not only in helping you live the wonderful life that Father God has planned for you, but that it will unify us as fellow believers, disciples and ministers of Christ.
In  our effort to provide everyone the opportunity to read the book so they can benefit from applying its many creative scriptural ideas to their lives, we have made available a free read PDF copy of the book. You can download it into your computer, smart phone, electronic-pad, or any other device that will receive a PDF file. It is solely for your personal perusal and is limited to your personal study and personal sharing with others on line, off line or in a church or ministry situation. It is not to be copied and sold though you are free to copy out pages for your personal or ministry usage. You can obtain it by clicking on the Download the Free Book PDF File tab above.

If you would like a paperback copy of the book, you may purchase a high quality, 360 page, print copy of the book (see picture of book above) by clicking on our Purchase a Paperback Copy of The Book tab above.

Proceeds from sales of the paperback copy of the book are used to help pay for our various ministries, other people's ministries, and outreaches. Please consider partnering with us by buying a paperback copy of the book or making a donation to help bring this ministry to others. To donate, please go to the DONATIONS tab above and you'll be shown how to donate.
You do not have to make a purchase or donation to download the free read PDF copy of the book. When, upon reading and applying the teaching of the book to your life, you begin to benefit from living in the love, joy and blessings of God, at that time you might be led to partner with us to help others enjoy the life of Christ you will then be enjoying.
If you want to personally contact us you can email us at: aamin.gayle.mike@gmail.com.
Though we attempt to promptly reply, due to our work load and schedules, it sometimes takes us a while to respond to your email.
Now explore the rest of the website or download or purchase the book and begin to learn how to fulfill your life by becoming all God has planned for you to become through Jesus Christ living in you.
Thanks for taking the time to stop by. In Jesus' name, we ask God to bless you in all your days in all the ways you need to be blessed. Amen.
Gayle and Mike